You've been around on the Community, perhaps written a post or two and you've got a notification to say you've leveled up 🎉 but what exactly does this mean?
User levels are a great way for you to see another community member's role and activity and to celebrate your own accomplishments. They show if someone has been very active and helpful in the community.
As you increase your contribution activity, for example creating new topics or providing solutions, your user level can increase. Every time you earn a new level, you will receive an email notification. Once you have gained a new level, your level will be displayed right underneath your avatar; mine says Community Manager.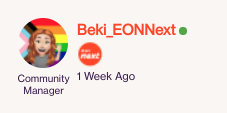 You can also view your own or someone else's user level by clicking onto their user profile. Click their username > then view profile.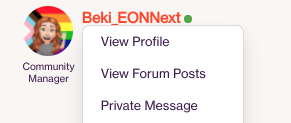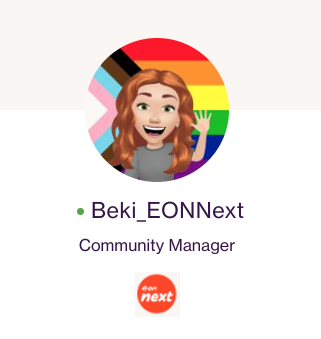 Our Community Team uses the community ranks to keep an eye out for some of its most active and passionate community members. We love to read your valuable content, and you may be recognised for your contributions!
Badges!


You may have seen a few colour badges under users names and thought; what are they? What do they mean? How can I earn them?
Badges act as an award that publicly highlights something positive that a community member has achieved in the community. You can earn these badges by giving or receiving thumbs up, or writing or commenting on threads.
We currently award three badges; Influencer, Cheerleader and Generator with 5 different levels.
Green = Level 1
,
Blue = Level 2
,
Pink = Level 3
,
Purple = Level 4
and
Red = Level 5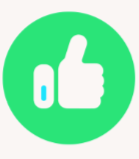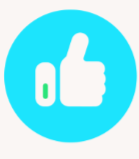 ​​​​​​​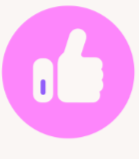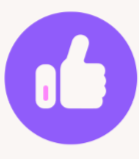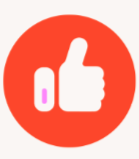 Want to see them in action?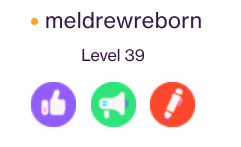 The more active you are on the Community, the more badges you can earn. More coming soon!
Last edited by Beki_EONNext; 04-08-22 at

09:31

.