Hey everyone!
Here at E.ON Next, we're big advocates of energy saving tips not just being beneficial for the environment, but also being beneficial to us. It's a win-win deal! 🏆 That's why we're creating the EnerJoy card series, each card has a fun idea to explore. Because when it comes to sustainability, we all need to "play our hand" (get it?!).
If you haven't seen them yet, you can check out the first and second in the series over on our
Facebook
and
Instagram
pages! The latest in our series is taking cold showers!
Did you know that turning your shower down by a few degrees can help the planet as it uses less energy to warm the water. Plus, a cold shower is excellent for your circulation, can improve your focus, AND can even save you on those heating bills. We're living for it!
Do you take cold showers?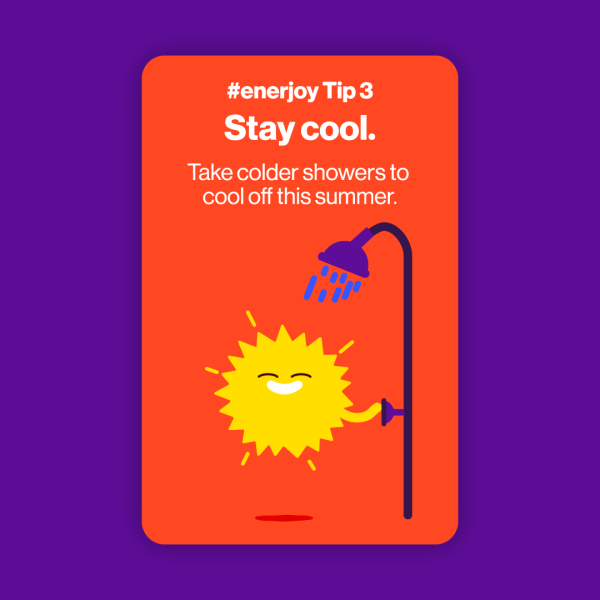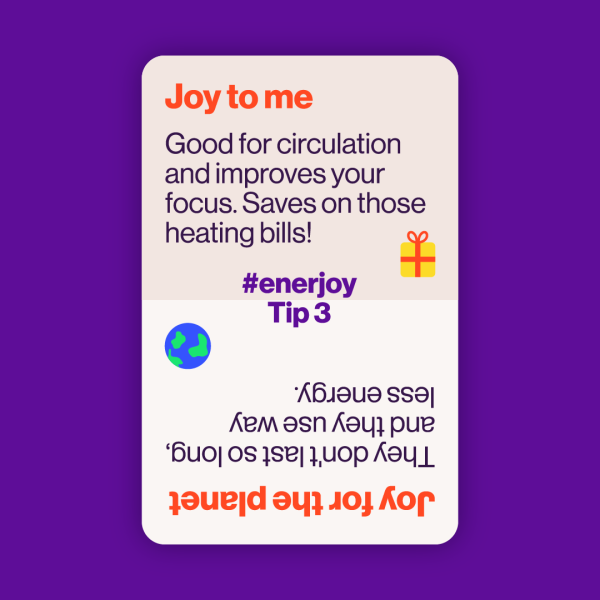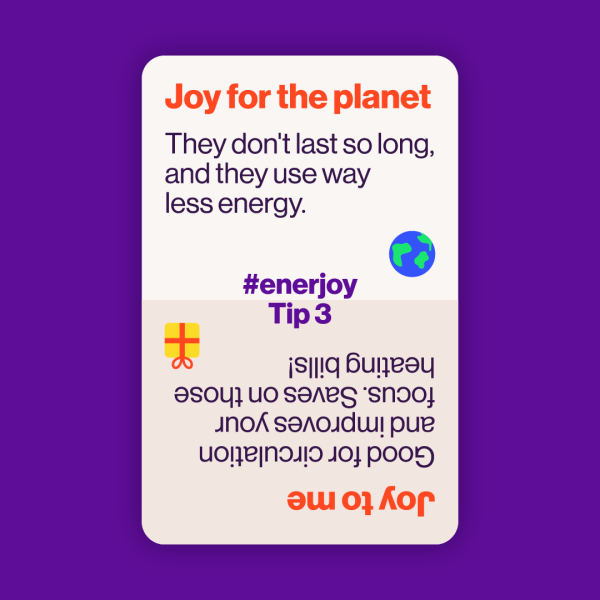 ​​​​​​​
Keep your friends close, and your energy closer! ⚡🔥​​​​​​​