PeterT_EONNext

Community Co-ordinator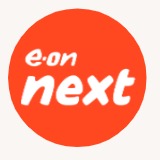 300

Total Posts

77

Thumbs Up Received
Are you an E.ON Next customer?
No
What type of meter do you have?
SMETS1
Do you have an electric vehicle?
No, Interested
What interests you?
Being part of a community, Climate change, Customer service, Renewable energy, Saving energy, Smart technology, Sustainability
Join Date
16-01-22
Signature
Cool 😎 Calm 😌 Collected 🙌 - Here to help, or just for a chat if you like!
Do you agree with a comment? Give the member a 👍
Got the right answer to a query? Click 'Verify Answer' ✅
Can't find any help using the Search function or by scrolling through our Community? 🤔 Ask a question by starting a new thread
here
!
Did you know our Energy Specialists are available on Social Media 24/7, 365 days a year? Your account may need further investigation to help you get your query resolved. If this is the case, you can get in touch with us easily over
Facebook
or
Twitter
and get on with your day until an Energy Specialist gets back to you! 😄
We're on WhatsApp now too! Fancy chatting to us without the need for social media? Now you Can! Just message us via WhatsApp on 08085015200.
You can also call on the above number weekdays 9am - 5pm or pop an email over to
hi@eonnext.com
PeterT_EONNext's Activity
---

Older Activity

---

Hi aaeh782 Something definitely doesn't look right here 😧 So that I can check a couple of things, please can you send two other pictures? I'll...

see more

3 Hours Ago

Hi Richp81 We're not currently changing Prepayment meters for Credit meters due to us not having a credit checking system in place. For us to be...

see more

3 Hours Ago

Hi Patrick999 I'm sorry to hear that you've not received your refund, there could be a few reasons why this has happened. The Community is a...

see more

4 Hours Ago

Hi mgjohn A tariff update has been sent out to your meter, the prices on your in home display should be updated by tomorrow. ​​​​​​​Pete 😊

see more

4 Hours Ago

Hi @Lacoste1985 I'm sorry to hear that you're receiving communications about having Smart Meters installed if you've previously said that you...

see more

1 Day Ago

Hi Eastminster I'm afraid there isn't an update on this just yet. I can see you have an open complaint being managed on your account in relation...

see more

3 Days Ago

Hi aaroncarson 👋 The sun was lovely, until it turned into a humid evening!😅 Sorry to hear that you're having trouble with your Smart Meters. I...

see more

3 Days Ago

Hi allibhai I'm sorry, there's still no update on this just yet. From what I understand, the delay in particular with your meter is due to the...

see more

3 Days Ago

Hi @TAYLOROY I'm sorry to hear that the app isn't working for you, this definitely doesn't look right, and you should be able to log in normally 😔...

see more

3 Days Ago

Magpie That's brilliant news! 😄 Not quite sure what was happening previously, but I'm glad to hear this is now working for you! Pete 😊

see more

3 Days Ago

Hi emmajayne91 Just another quick update (I hope we're now making some progress) 🤞 I've now linked in with one of our Smart specialists who is...

see more

3 Days Ago

Hi dprice8893 I'm afraid I can't locate your E.ON Next account (I can only do this if the email address you've used to sign up to the Community...

see more

4 Days Ago

Thanks for that emmajayne91 I just wanted to make sure our Smart Team have the correct Device ID for your IHD (I remember you mentioning the Ivie...

see more

4 Days Ago

Hi Alien I've put up a post about this which you can follow here Pete 😊

see more

4 Days Ago

Afternoon everybody! 👋 You may have noticed that we're experiencing some issues currently, which means you may not be able to access your online...

see more

4 Days Ago

Hi Kungfauxn00b I'm sorry to hear that your prices haven't updated yet. I've sent an update out so this should update by tomorrow on your in home...

see more

4 Days Ago

Hi VaultBoy I'm sorry to hear that your meters have stopped sending us readings, and your in home display is now not showing the correct prices...

see more

4 Days Ago

Hi Hive5 I'm sorry to hear that the tariff didn't update on your meters - it looks like the update failed to go through previously. I've sent this...

see more

4 Days Ago

Hi amberklene I've sent an update to your meters, the prices should update to reflect your current tariff within the next 24 hours. Pete 😊

see more

4 Days Ago

Hi seejayess I've sent a tariff update to your meters, it should update over midnight and the prices should show correctly on your in home display...

see more

6 Days Ago

Hi TC15 I'm really sorry to hear about the experience you've had when you contacted customer services 😔 it's certainly not what you should expect...

see more

1 Week Ago

Hi Sincs 👋 I've sent a tariff update for your gas prices - they should update on your in home display within the next 24 hours. ​​​​​​​Pete 😊

see more

1 Week Ago

Hi emmajayne91 I'm sorry that this still hasn't been resolved for you yet - I've had a look today and some attempts have been made since we last...

see more

1 Week Ago

Hi Davethegreat1 It looks like an update was sent out yesterday to update your tariff information on your in home display, I've sent this again...

see more

1 Week Ago

Hi KAYLEIGH123 😄 I've sent a tariff update to your meters, the prices on your in home display should update over midnight/by tomorrow morning. ...

see more

1 Week Ago

Hi EdGB 👋 I've sent a tariff update to your IHD, the prices should update for you over night/by tomorrow morning. ​​​​​​​Pete 😊

see more

1 Week Ago

Hi Spennylad It looks like there were two different email addresses being used for your Energy and your FiT account - I've linked these together...

see more

1 Week Ago

Hi Stephanie2022 I'm really sorry to hear that your gas meter has taken credit for existing debt on the meter. Are you able to post some...

see more

1 Week Ago
23-06-22
22-06-22
21-06-22
20-06-22
19-06-22
16-06-22
15-06-22
13-06-22
22-06-22
20-06-22
19-06-22
18-06-22
17-06-22
14-06-22
11-05-22
06-05-22
25-04-22
23-04-22
21-04-22
19-04-22
15-04-22
13-04-22
12-04-22
10-04-22